International act arrives for PIC Coastal Classic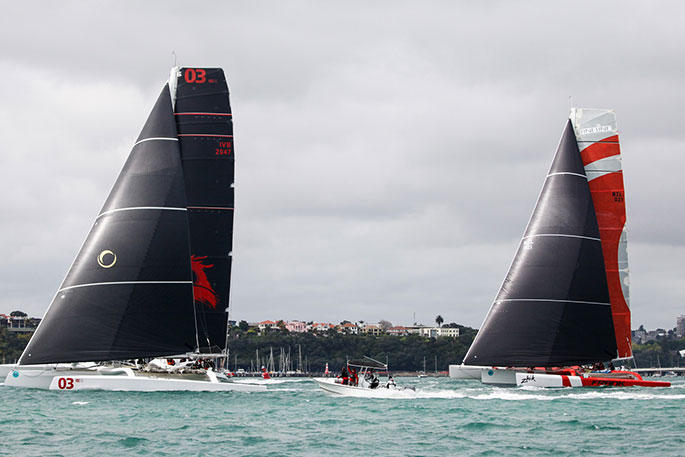 An international competitor is making the most of a door being left ajar after Frank Racing, the current record holder of the PIC Coastal Classic yacht race from Auckland to Russell, has been sold overseas.
Karl Kwok's Mod 70 Trimaran Beau Geste has just arrived in New Zealand to challenge the record for New Zealand's biggest coastal race, due to start on the morning of Friday October 25.
Beau Geste is currently in Tauranga receiving maintenance works at Vessel Works.
Once regarded among the fastest trimarans in the world, the last time it graced New Zealand's waters was when the multihull was brand-new to Kwok, and the team was conservative in their efforts to ensure a safe finish.
They finished less than nine minutes behind Frank Racing, after racing 119 nautical miles in shortly more than six hours.
"We expect to see them pushing the boat at top speed this year, and certainly if the weather conditions are favourable, we will be anxiously watching our stop watches as they approach the finish line," says NZ Multihull Yacht Club Commodore Greer Houston.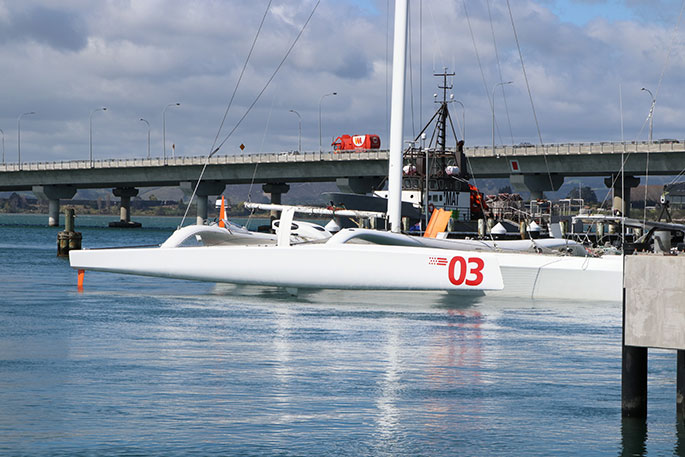 Beau Geste in Tauranga earlier this week. Photo: Daniel Hines/SunLive.
Five hours and 13 minutes is the record time for the PIC Coastal Classic, set in 2014 by Frank Racing (then known as Team Vodafone Sailing).
Beau Geste has already set two significant race records in 2019- Brisbane to Gladsone and Brisbane to Hamilton Island- and have made it clear that they want to score a trifecta.
"But this event is so much more than who gets to the finish line first, and its more than a yacht race too," says Greer.
"Last year we had 165 boats full of weekend warriors, experienced sailors, and some very new to coastal sailing in the cruising rally division. It was champagne sailing all the way to The Bay, and a really fun celebration afterward, swapping stories with friends and dancing to live music.
"We're all in it to have a fun labour weekend and start the summer boating season off in the best way possible."
Organisers are confident in the sustained upward trajectory of recent years, with entry numbers already up noticeably from 2018 with three weeks left for boats to get their entries in.
Particular growth is noticed in the 40' division, and the cruising rally.


More on The Weekend Sun...