Electric boat launches in Tauranga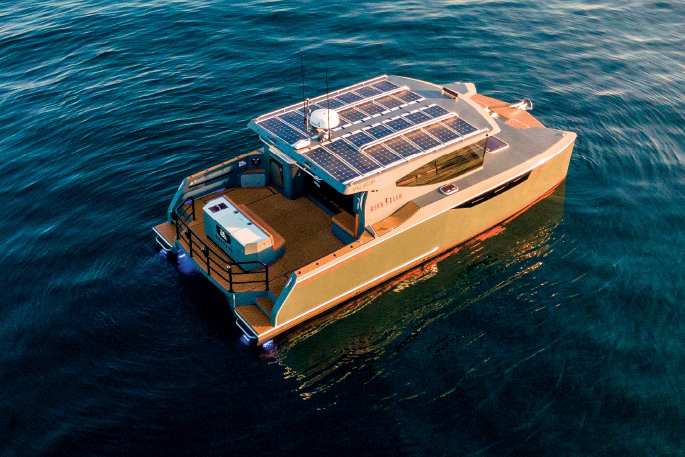 Through COVID and the unique challenges of building an electric vessel, the Herley Electric Catamaran Powercat 3400 made it to launch in August.
The launch of the boat, called Asea Dsea, celebrated two years of design and 10 months of construction at Vessel Works Tauranga in conjunction with Herley Boats and The Rock FM.
"Our boat is ahead of the game when it comes to electric vessels," says Pacific 7 and Herley Boats director Sean Kelly.
"There's a lot of people who claim to have built electric boats when it's not the reality.
"We did the opposite; we shut our mouths until it was finished and said: 'here it is'."
Sporting luxury
With two double bedrooms, full bathroom, kitchen and bar, Asea Dsea has everything needed for a high-class weekend on the water.
"Not only is it a full-on commercial vessel, we have fitted it out beautifully to the best of our ability to attract the luxury market."
Reducing range anxiety
Sean says running out of battery is people's main apprehension with electric boats, which was kept in mind when approaching the design.
While the boat can comfortably run solely on the 60kw lithium-ion battery bank that powers two electric motors, it has back-up support from a diesel generator.
"The boat can comfortably drive all day just on battery power. You can come into the marina at the end of the day and plug it in to charge, or use the onboard charger, which is powered by the generator, if you want to stay out for the night."
Cruise options
The boat has different modes to cater for range anxiety.
Silent Mode only uses battery power, Sport Mode maximizes speed by using generator and battery power, and Eco Mode activates the on-board charger when the remaining battery charge starts to get low.
"If there are any faults with the battery, Direct Mode is activated. It shuts down the battery system and only uses the generator power – it's a get home mode."
Smart generator
The Asea Dsea team built the generator themselves.
"It's a variable speed generator – it can rev up and down depending on demand and is a quarter of the size of a normal generator.
"Not only have we built an electric boat, but we've built a very clever generator as well.
"One day that generator will be hydrogen-powered, but the technology isn't there yet."
BOP made, inside and out
When the original digital interface and software designer fell through, the project lost a significant amount of money.
It could've spelled disaster – but Sean says there was a silver lining.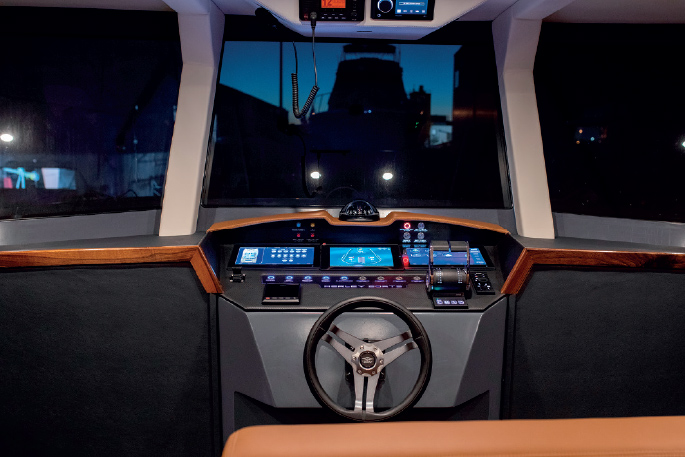 "We originally went to someone overseas who had experience with coding for boats. Because it fell through, we ended up finding a local Rotorua guy through a TradeMe ad.
"The fantastic thing to come out of that is now we own the platform and it's completely scalable – we can manage a cruise ship with this system.
"It turned out to be a great result."
Planet-friendly boating
Sean says the market is definitely ready for electric and hybrid boats as people become increasingly conscious of their impact on the environment, and keen for lower running costs.
"It's a win-win."
More on The Weekend Sun...